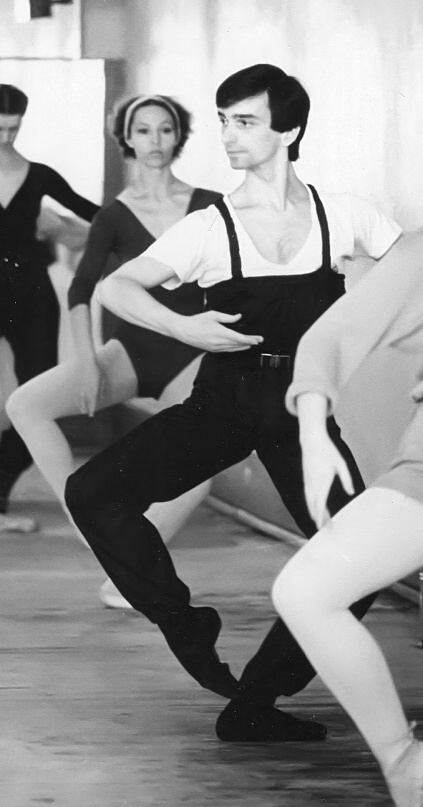 Vasily Medvedev
Born in Russia. Graduated from St. Petersburg Vaganova Ballet School (now Vaganova Academy of Russian Ballet) under the guidance of famous N. Dudinskaia, K. Sergeiev, G. Seliutsky. Later studied at Rimsky Korsakov Conservatory and graduated as a choreographer and ballet master. Began his career in the Small Theatre (now Mikhailovsky theatre), where he danced solo roles in Vain Prudence, Nutcracker, Copellia. Later in 1981, he accepted an invitation to be a principal dancer and choreographer in Estonia (Theatre Vanemuine). There, he started to create feature ballets as Satanella, The Prince of Pagodas, Peter and Wolf and many others.

Vasily's repertory included most of the leading male roles such as Albert in Giselle, Fabio in Satanella, Prince in Nutcracker, Franz in Copellia, James in La Sylphide, Prince Salamander in Prince of Pagodas, etc. As an appreciation of his personal endowment and of his development of the art of ballet in Estonia, Mr. Medvedev received the title of Honored Artist of Estonia.

Since 1989, Vasily collaborated as a dancer and choreographer with various theatres and companies in Russia and abroad and was invited to prestigious events such as "World Ballet Festival" (Donetsk, Ukraine), "World Stars Gala" (Minsk, Belarus), "Stars of St.Petersburg Ballet" (USA), "Notte di Stelle" (Cagliari, Italy), "Gala International" (Estonia, Lithuania), "Y.Makhalina and Stars of St.Petersburg Ballet" (Argentina, Costa Rica), "Stars of St.Petersburg Ballet" (USA).


Medvedev's ballet Onegin, presented in National Theatre in Prague in 1999, was awarded by the US Pushkin Legacy with the Pushkin Legacy Ballet Award for its choreography. Fragments from Onegin were successfully performed in important ballet Galas around the world, such as Gala des etoiles in Montreal, World Ballet Stars in Spoleto, Russian Ballet Stars in Japan, and were interpreted by famous dancers such as I. Ciaravola (Ballet of Paris Opera), Y. Makhalina and S. Gumerova (Mariinsky), D. Klimentova and E. Glurdzhidze (English National Ballet), M. Eichwald (Stuttgart ballet), I. Kolb and Y. Smekalov (Mariinsky), S. Feco (Prague National ballet).

This ballet has been staged by various international ballet companies already seven times since its premiere. In 2012, the duet from ballet Onegin became obligatory repertory for couples in the Boston International Ballet Competition.
In December 2009, Vasily had a successful debut at the famous Bolshoi theatre with the ballet La Esmeralda, created together with former artistic director of the Bolshoi Ballet, Yuri Burlaka. In 2011, La Esmeralda was shown LIVE from the BOLSHOI theatre around the world in the more than 400 cinemas. In 2011, V. Malakhov invited Medvedev and Burlaka to the Staatsballet Berlin to create a new version of La Esmeralda for his company. In 2012, the same version was staged for the National Ballet Company in Mexico City, Mexico.

Medvedev's ballet Seven Beauties, created to music by Q. Qarayev at National Theatre of Azerbaijan in Baku, received the highest National award Zirvia, and it was successfully performed at the Bolshoi theatre in Moscow in 2011, as well as at the Bolshoi theatre of Belarus in Minsk in 2012.

In 2013, Vasily staged his ballet Coppelia for the National Ballet of Panama. His latest production, once again created with Yuri Burlaka, is a historical reconstruction of the ballet NUTCRACKER, created for Staatsballett Berlin in 2013. In 2014, this Nutcracker was shown LIVE on TV channel Mezzo, and it's available on DVD. In 2014, his ballet Lady of the Camellias was staged for the fifth time; the most recent staging is with Macedonian Opera and Ballet Theatre in Skopje.

Vasily staged his version of Corsaire for the Opera and Ballet Theatre in Samara in 2014 and for Slovak National Ballet in Bratislava in 2015. He staged La Bayadere with Croatian National Ballet in Zagreb, also in 2015.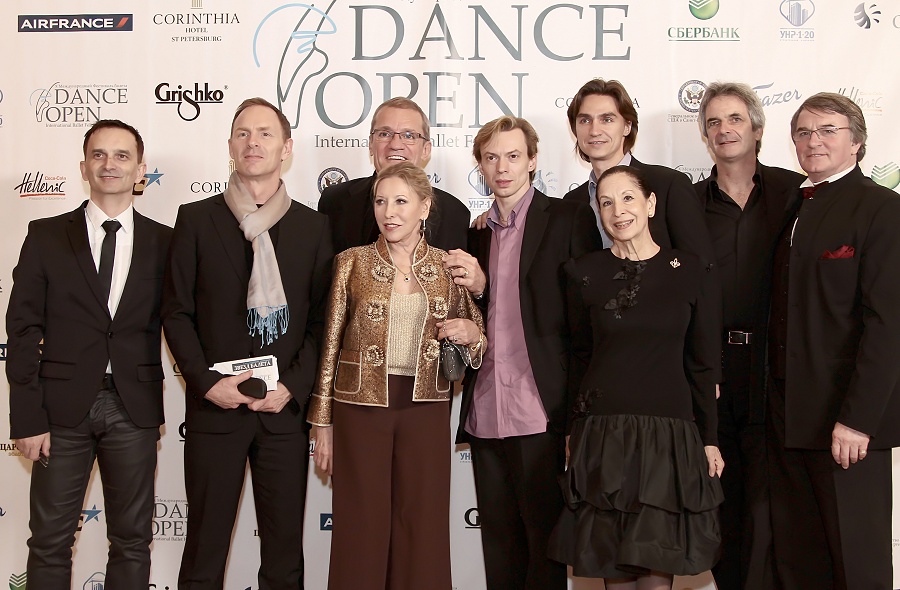 Among Vasily's works are more than 40 titles created for Russian and international audiences in many theatres in the Czech Republic, Germany, Panama, Ukraine, Estonia, Slovakia, Romania, Turkey, Bosnia and Herzegovina, Russia, and Mexico. He makes his own versions of classical ballets such as Le Corsaire, Swan Lake, Nutracker, La Fille mal Gardee, and Coppelia, as well as original productions such as Katya and Prince of Siam, Romeo and Juliet, Salome, Lady of the Camellias, and Cinderella to the music of J. Strauss & Son.

Vasily is a founder and artistic director of the International St. Petersburg Dance Open Ballet Festival and St. Petersburg Dance Open Award, since 2001.